Picture Gallery
"Mesopust" festivities in Novi Vinodolski
The Vinodol Codex - Vinodolski Zakon, 1288
Representatives of Vinodol from Novi, Ledenice, Bribir, Grizane, Drvenik, Hreljin, Bakar, Trsat and Grobnik met in Novi of Vinodol year 1288. to, in the presence of Prince Leonardo Frankopan, compile Codex of Vinodol (Vinodol Statute).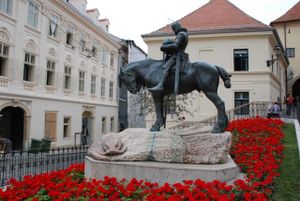 St George and the Dragon by Kompatscher and Winder
The statue of St George and the Dragon located near the Stone Gate - the old entrance gate to Gradec (fortified middle age town of Zagreb).
This statue shows St. George after his fight with Dragon as he pays respect to the dead Dragon. The statue is on this location since 1994 when it was donated by Mazuranic family to the city of Zagreb. 
The statue was brought from Mallnitz, Austria, in 1937 by Zelimir Mazuranic, Senate President, and it was located at the Mazuranic residence in Jurjevska 5.
POKUPJE Castle, Gornje Pokupje, Croatia
POKUPJE castle was in the possession of the MAZURANIC family until 1945 when it was nationalized. It was previously owned by the family TUERK and by the family KOSTIC. During Napoleonic wars 1809-1813 the castle was residence of French Marshal Auguste Marmont, Duc de Raguse.
There is not much left of castle's splendor. Furniture, china, paintings, carpets and everything else that could be taken was taken away or destroyed in the years immediately following the end of WWII.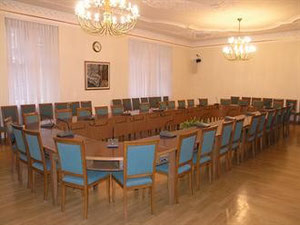 "Ivan Mazuranic Hall", Croatian Parliament building, Zareb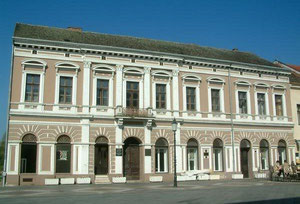 Brlic Residence, Slavonski Brod, Croatia