The Mazuranic Family and the Mazuranic Jankovic Lineage
of Split, of Senj and of Novi Vinodol
The Mazuranic family was earliest documented in the town of Split, Dalmatia, during the period 1360-1385, as well as during the period 1412-1492 (Mazurana).
The family name and the armorial bearings had been assumed before 1360. The name originates from the Croatian word "mazurana" meaning marjoram.
During the unrests in the XIV and XV centuries the family migrated north and was recorded in the costal town of Karlobag and later in the costal town of Senj. From Senj, the family migrated further north and by the end of XVI century they settled down in the town Novi of Vinodol in the Frankopan Principality. 
As "Territorium regale", the Hungarian and Croatian king Andrew II (Andras II) in 1225 donated Vinodol into the possession of the Princes of the island of Krk, later - Frankopans , with all the rights and belongings. The town of Novi was the center of the continental part of the Principality and the seat of the Princes was in the castle at the top of the hill.
The Princes Frangkopan recognized the members of the Mazuranic Family as free men with all nobility privileges. By Prince Frangepan, Ivan Radoslavov Mazuranic was awarded the title "knez" (comes, count), 1603, and the Family got permission to build its own castello just outside the town walls.
The genealogy is well documented to "knez" (comes, conte, count) Janko Mazuranic (1658, +1697). In order to indicate direct ancestry from knez Janko Mazuranic, generations of members of the direct senior male primogeniture lineage used and still equally use forms "Mazuranic" or "Jankovic" or "Mazuranic Jankovic".
Some Notable Ancestors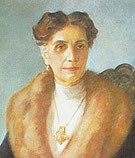 Ivana Mazuranic m. Brlic
Author
Dame Order of St. Sava
b. Ogulin, 18. April 1874.
d. 21. September 1938.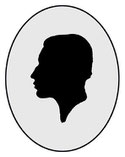 Ivan Vladimir (Vlatko) Mazuranic
Artist, fencing champion
b. Karlovac, 07. April 1915.
d. Zagreb, 06. April 1985.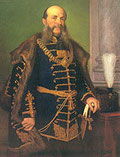 Ivan Mazuranic
1814-1890
Author, statesman, Ban (Viceroy) of Croatia
Knight Imperial Order of Iron Crown, 1st grade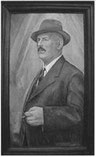 Dr. Milutin Mazuranic Jankovic
Lawyer, Member of Parliament
b. Novi Vinodolski, 02. December 1871.
d. Novi Vinodolski, 31. March 1957.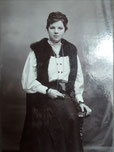 Anastazija Mazuranic
b. pl. Maljak, m. Dr. Milutin Mazuranic Jankovic
b. Ludbreg, 1887
d. Novi Vinodolski, 1967

Dr. Vladimir Mazuranic
1845-1928
Knight Grand Cross Order of St. Sava
Lawyer, writer, historian
Chairman Yugoslav Academy of Science and Arts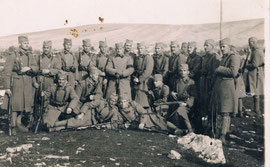 Col. Bogoslav David Mazuranic
1896-1941
Colonel Kingdom of Yugoslavia Army
Knight Order of St. Anne 2nd class
 Knight Order of the Crown of Romania
V class with swords
 Order of the White Eage with swords
Greek War Cross